Security Operations
Center as a Service
SOC-as-a-Service (SOCaaS) is a subscription-based managed threat detection and response model that employs people, processes and technology to monitor breaches and improve an organization's security while preventing, detecting, analyzing and responding of cyber security incidents.
Why having SOC is key?
A security operations center can help mitigate the effects of a data breach, but its business benefits are far greater.

Security
The purpose of SOC is to gain a complete view of the threats facing the business, including not only the different types of endpoints, servers and software, but also third-party services and traffic flowing between these assets.

Prevention
All actions taken to make successful attacks more difficult, including regularly maintaining and updating existing systems; updating firewall policies; patching vulnerabilities; whitelisting, blacklisting and application protection.

24/7 Monitoring
SOC tools scan the network 24/7 to flag any suspicious activity. Round-the-clock monitoring allows the team to be immediately notified of emerging threats, giving them the best chance to prevent or mitigate damage.

Alert Management
When monitoring tools issue alerts, it's the SOC's responsibility to scrutinize each one, reject any false ones, and determine how aggressive the actual threats are and what they might be targeting.

Threat response
The SOC acts as the first force, performing actions such as shutting down or isolating endpoints, terminating harmful processes (or preventing them from running), deleting files, and more. The goal is as little impact on business continuity as possible.

Recovery
After an incident, the SOC will work to restore systems and lost or compromised data. This can include deleting and restarting endpoints, reconfiguring systems or, in the case of ransomware attacks, using backups. When successful, this step will return the network to the state it was in before the incident.

Improving Security
Cybercriminals are constantly improving their tools and tactics – and to stay one step ahead, a SOC must continually implement improvements. This can also include practices like red-teaming and purple-teaming.

Compliance
Many SOC processes are guided by established best practices, but some are driven by compliance requirements. The SOC is responsible for regularly auditing systems to ensure compliance with such regulations as may be required by the organization, by industry or by governing bodies. Examples of these regulations include GDPR and ISO.
SOC-as-a-Service Benefits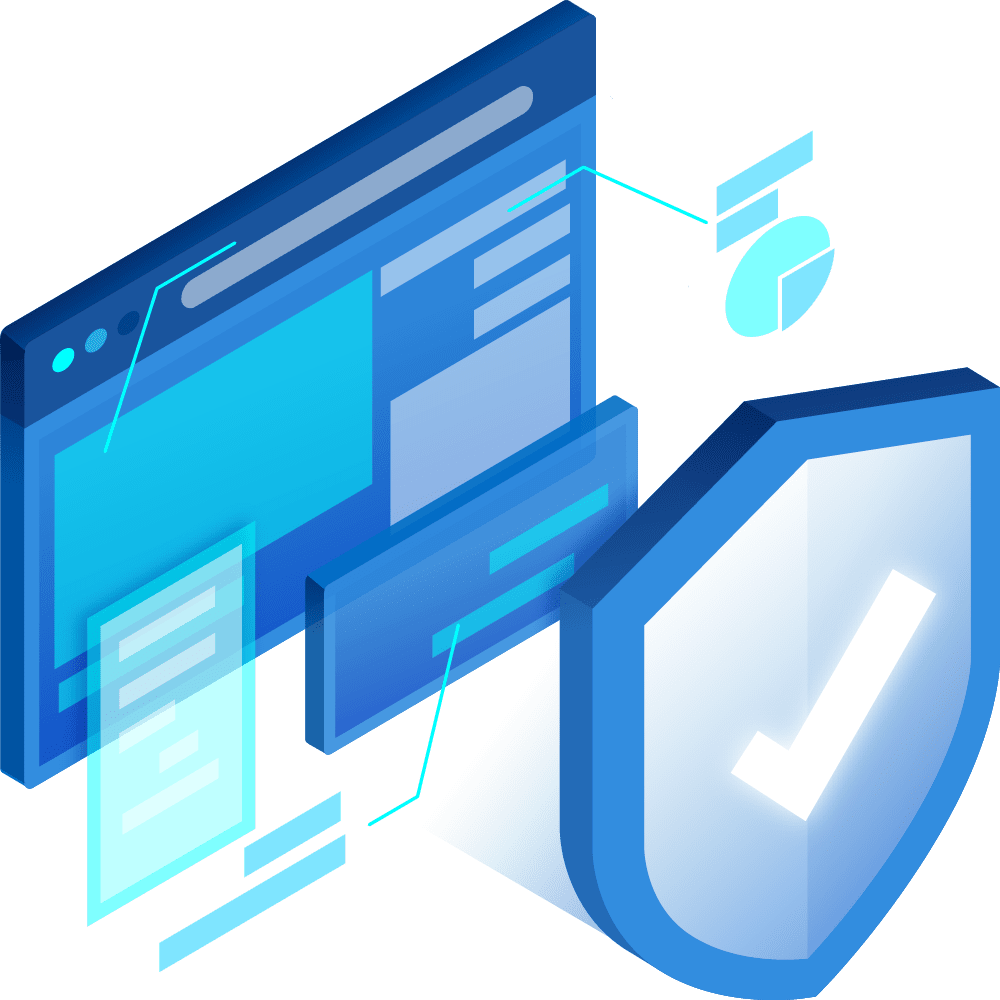 24x7 Security Monitoring
Across local networks, public cloud environments, SaaS applications and endpoints.

Lower Cyberrisk
SOC-as-a-Service reduces the risk of a breach and the occurrence of unforeseen costs (legal fees, regulatory fines, customer service costs, etc.)

Cost-effective
Companies pay for SOC-as-a-service as a monthly operating expense. For most businesses, this is more cost-effective than the capital and operating costs of setting up and staffing on-site.

Tech Support
Support to optimize protection, detection and response capabilities through continuous assessment and analysis, including policy guidance and security strategies.
гр. София, ул. Вискяр планина 15-17
Говорете с експерт, за да започнете днес!